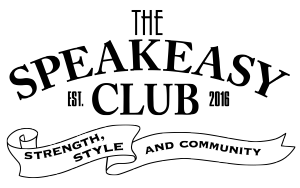 An exclusive online club for dapper meatheads
that want results.
Join a club that offers you:
Easy to use programming templates for all sorts of awesome goals such as: The Jacked Weightlifter, The Big 5, Power-building, and various specialty programs to get you big, strong, and fast.
A private Facebook group to be apart of a community of like-minded dapper meatheads. Share your PRs or just get some quick feedback from our coaches.
Access to coupon codes for cool products from all over the internet that relate to the dapper meathead, such as lifting gear, cuff-links, etc.
Free Speakeasy Shirt (just pay for shipping) only available to members of the club.
The same training results you could receive from a private online coach but for the same price as a double-meat burrito bowl plus guac from Chipotle.
Click here to join the coolest club on the Internet.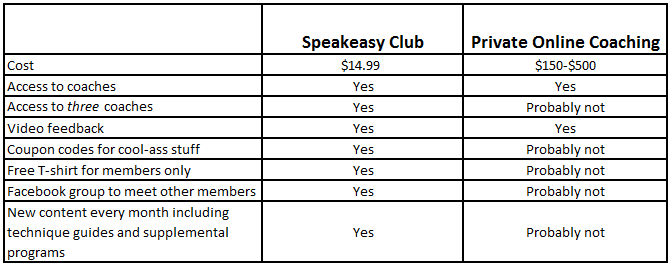 Programming templates are easy to use and can be accessed right from your phone. We did all the work for you, just enter your maxes and lift all the weights. Cat is not included.
Join the club, hit PRs, look great, enjoy the content.